Responsive Website Design | WordPress
Eaglecom Foundation is a private foundation that provides funding for vital life necessities including education, clean water, food, emergency shelter and medical care, for children and families in need. It has donated over $1 million dollars to organizations.
After working together on the redesign of their and main agency website, Eaglecom wanted to bring their Foundation's website up-to-date. They were seeking an easy-to-navigate and user-friendly site that was cohesive with Eaglecom's new brand and main website. They were also looking to drive donations to their Upendo project with an online donation form.
Noah worked with Eaglecom to design a responsive, one-page scrolling website featuring more engaging images, a new look matching Eaglecom's brand, and an online donation form integrated into WordPress.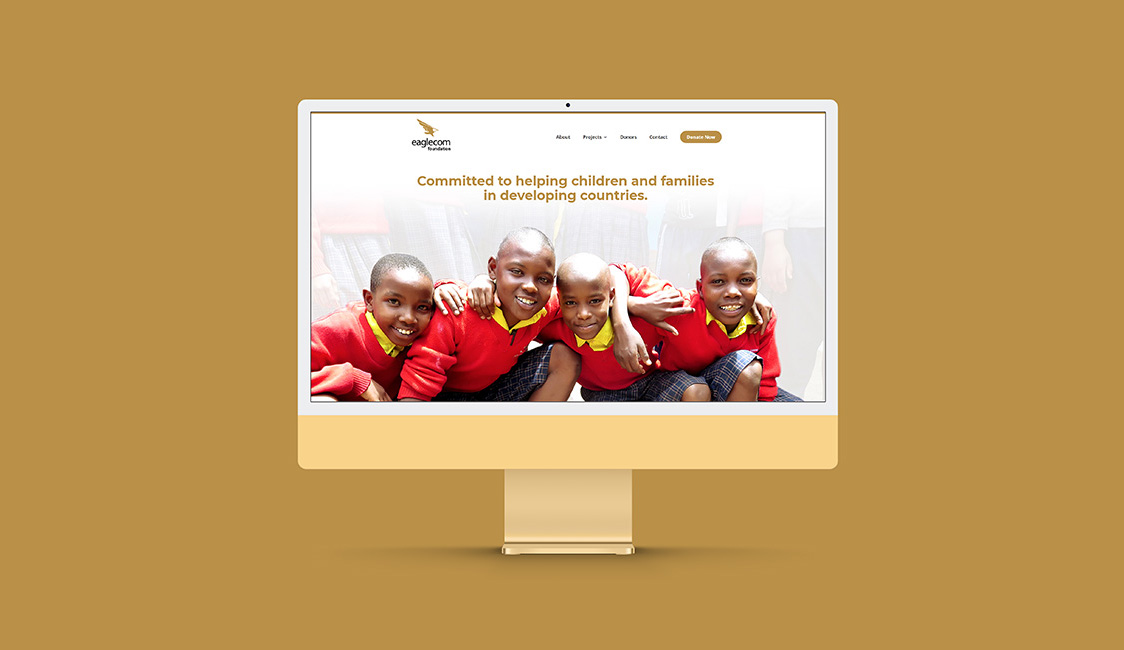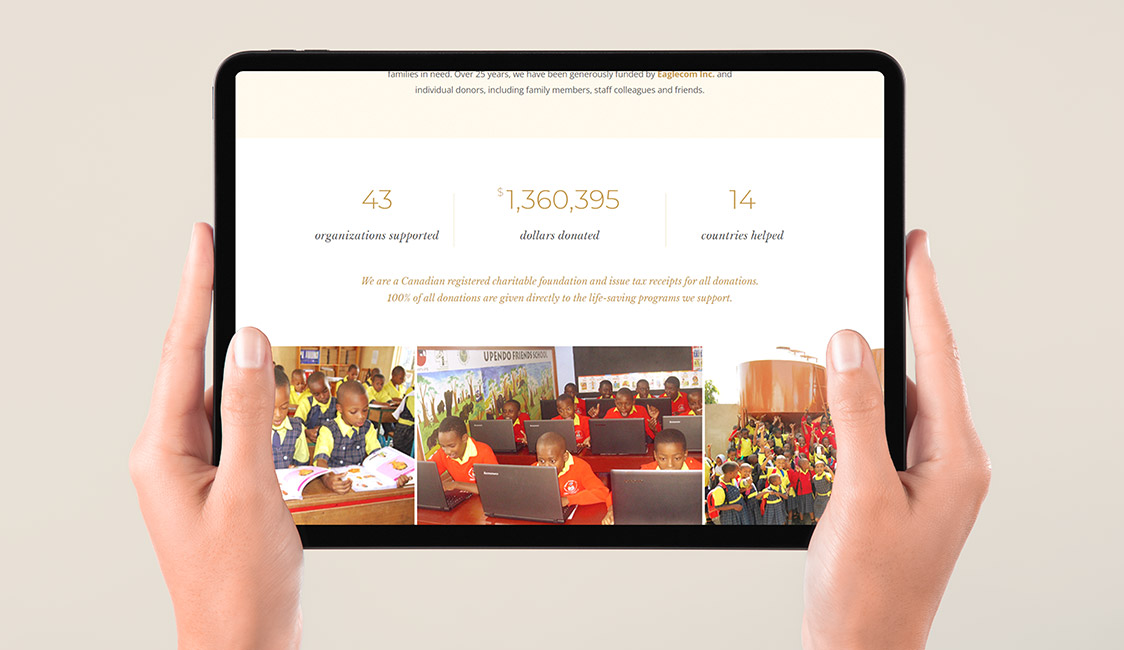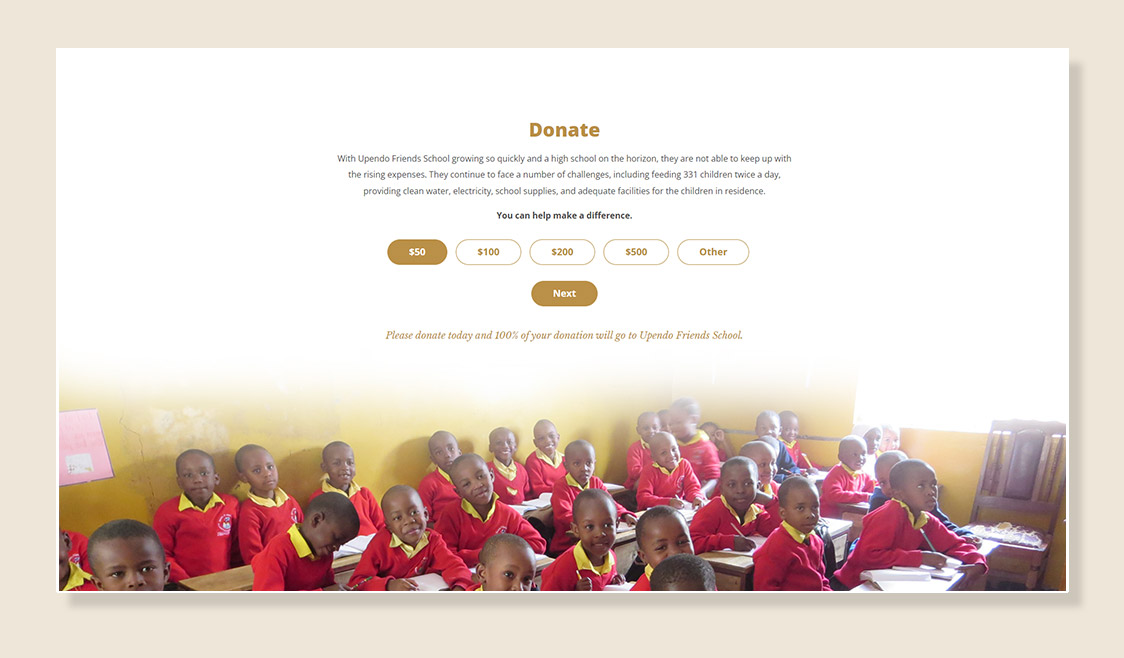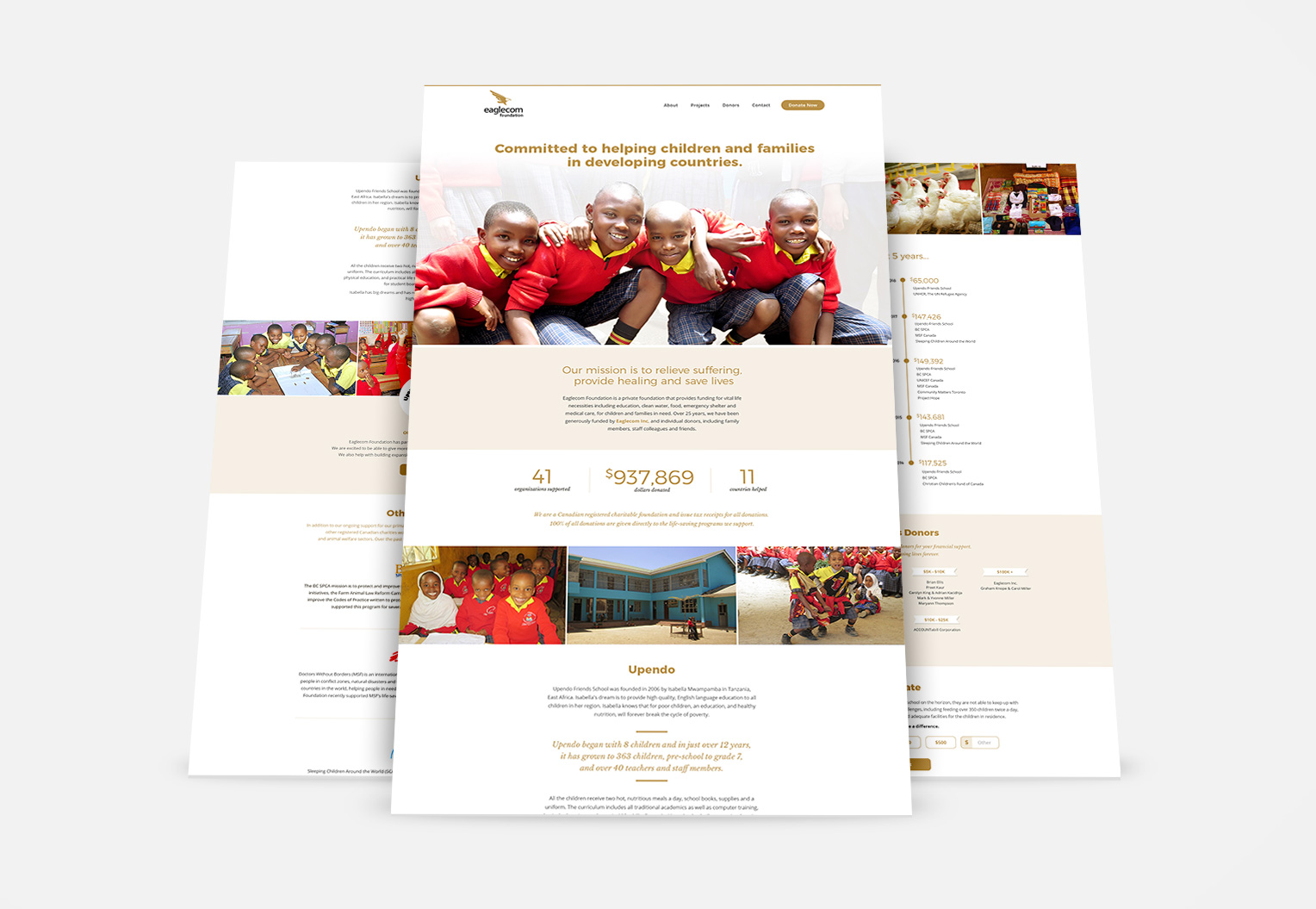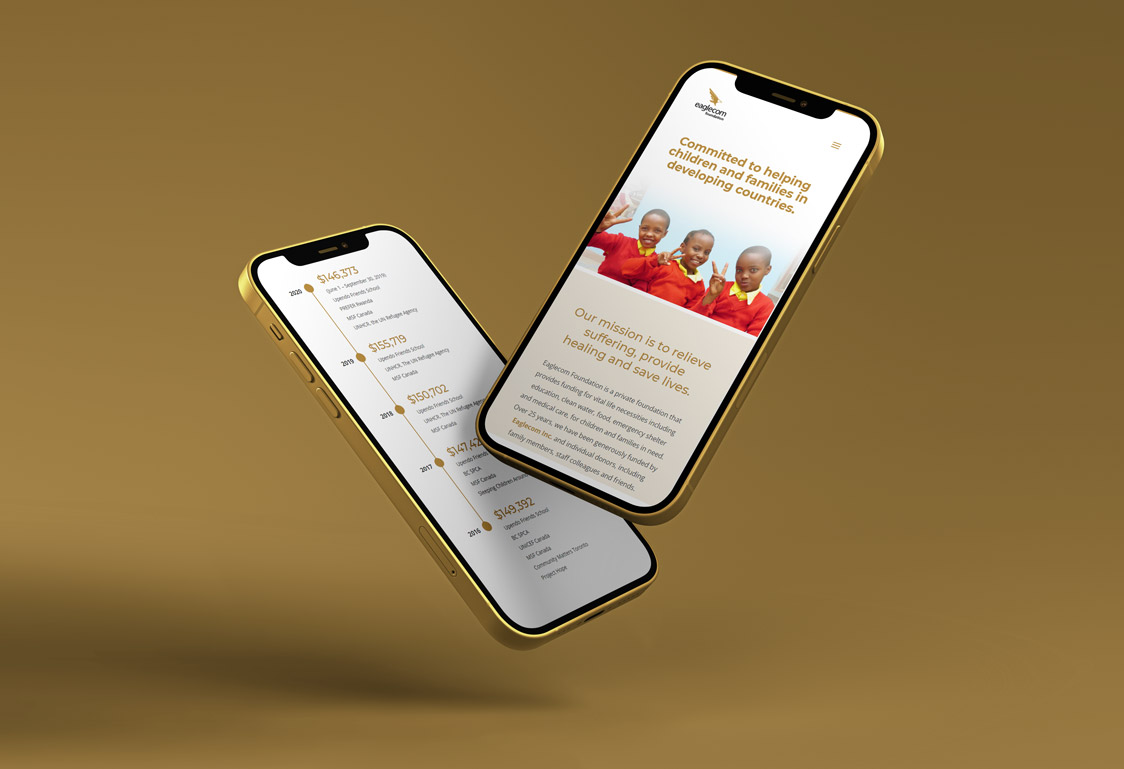 Have a branding, web, or design project you'd like to collaborate on?
Contact me and let's get started.