LiveSportsTV is a sports website offering scores, latest news, and rosters for all major sports (basketball, hockey, soccer, football, rugby, etc.). The client, was looking to use their current soccer-centric website as a basis for their new multi-sports offering. They wanted an adaptive, "mobile-first" experience, fast loading pages, excellent user navigation, and to leverage Google's Material Design framework.
Noah provided extensive wireframes to the client, then designed high-fidelity layouts for desktop, tablet, and mobile devices. The design supported a website that would be lightweight, modular, and allow for various languages without breaking the design.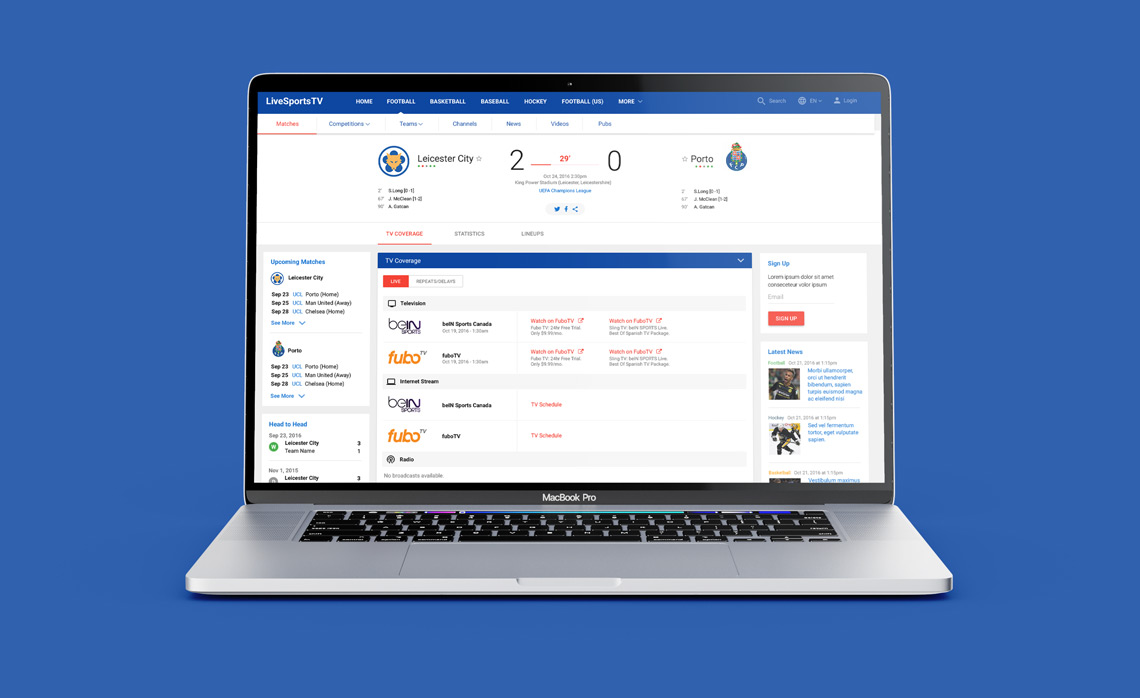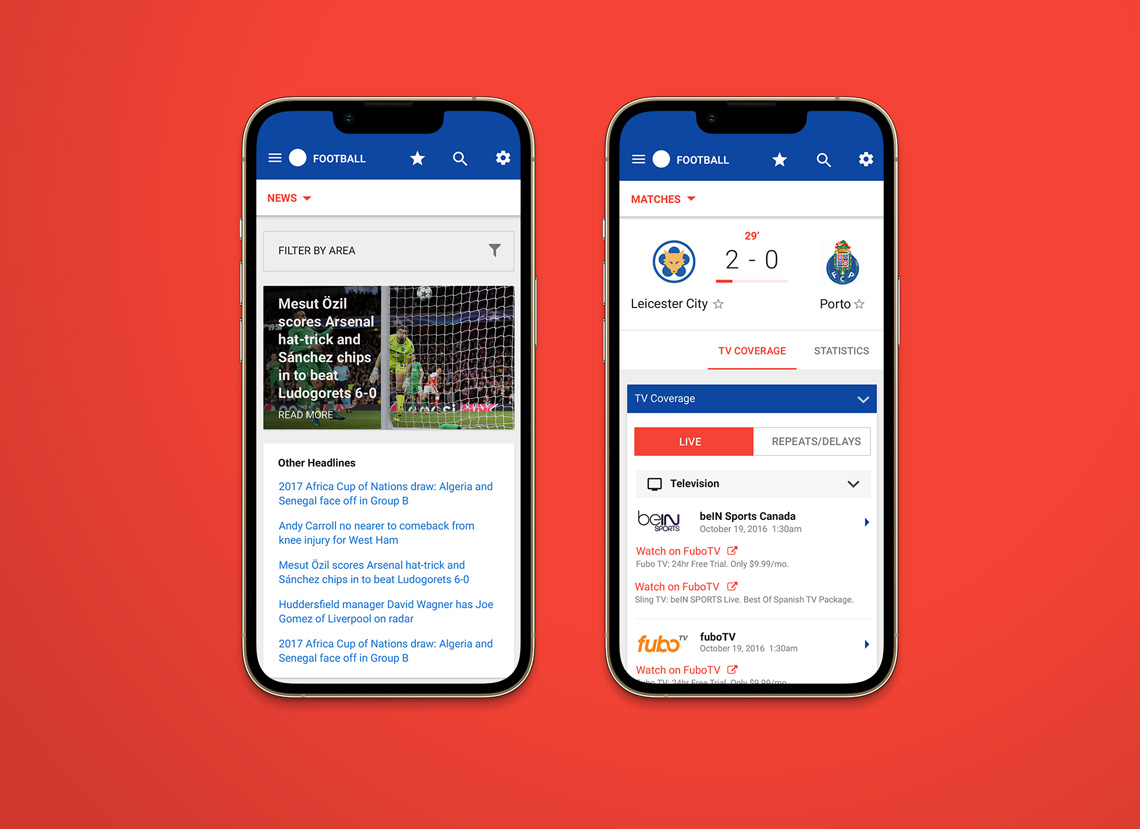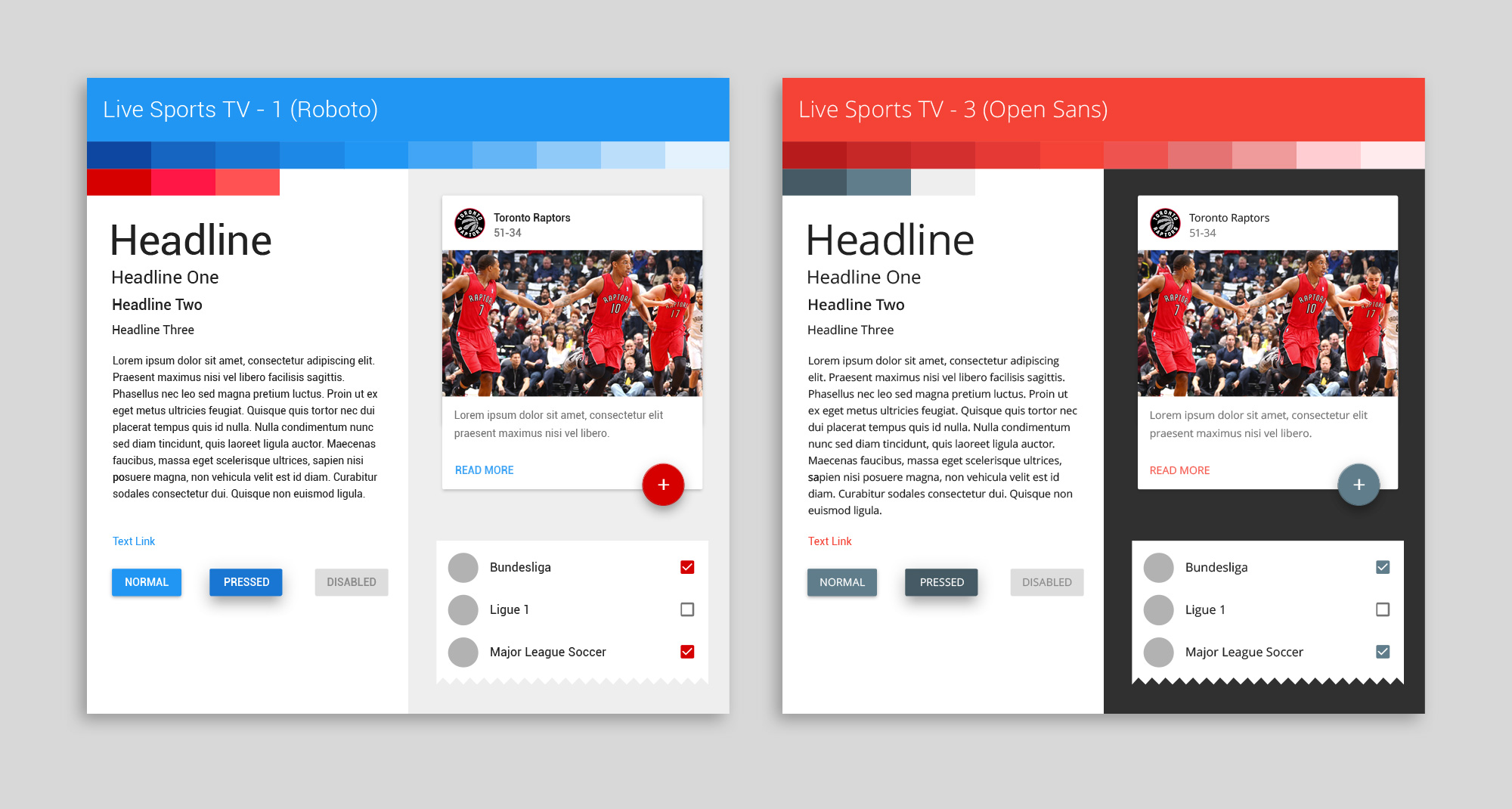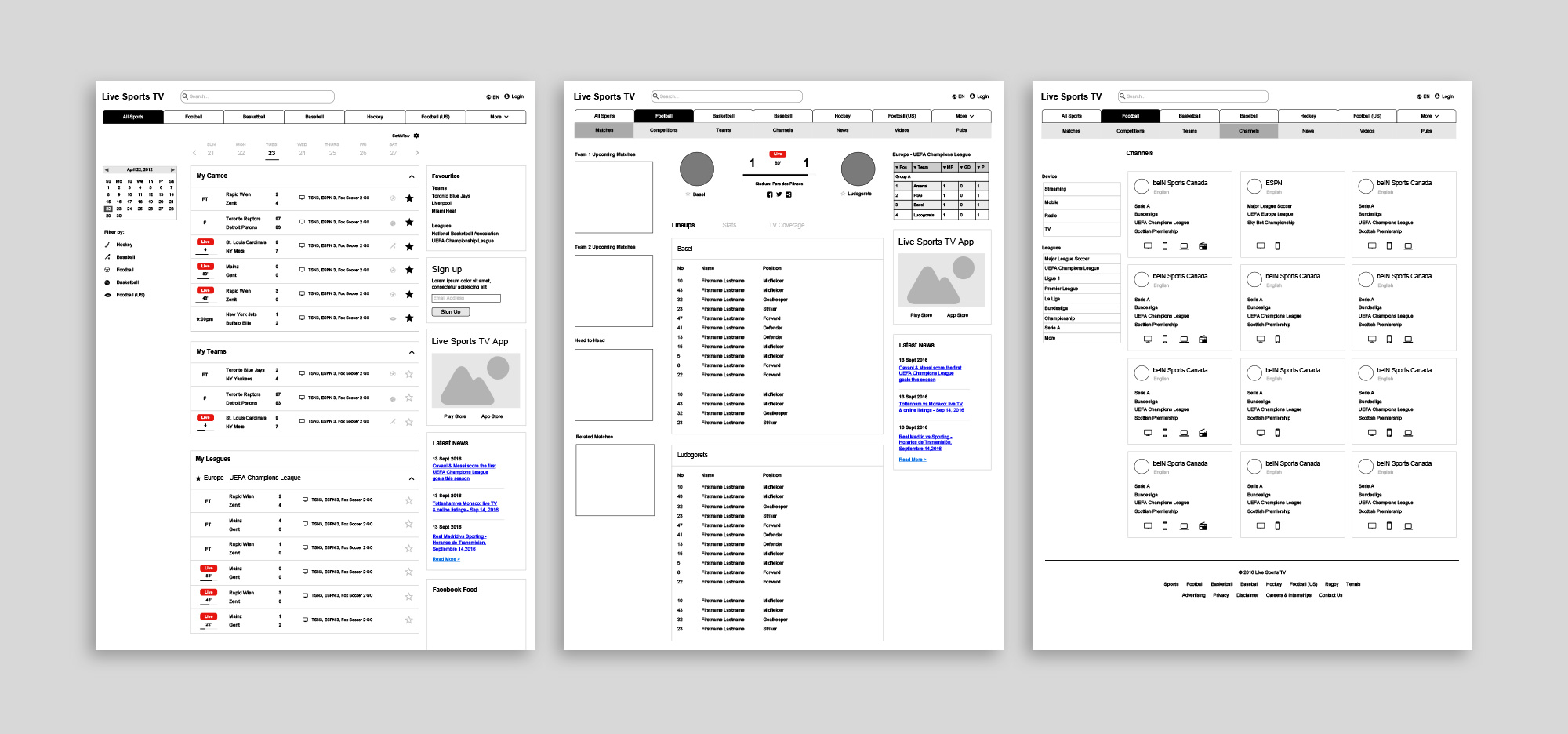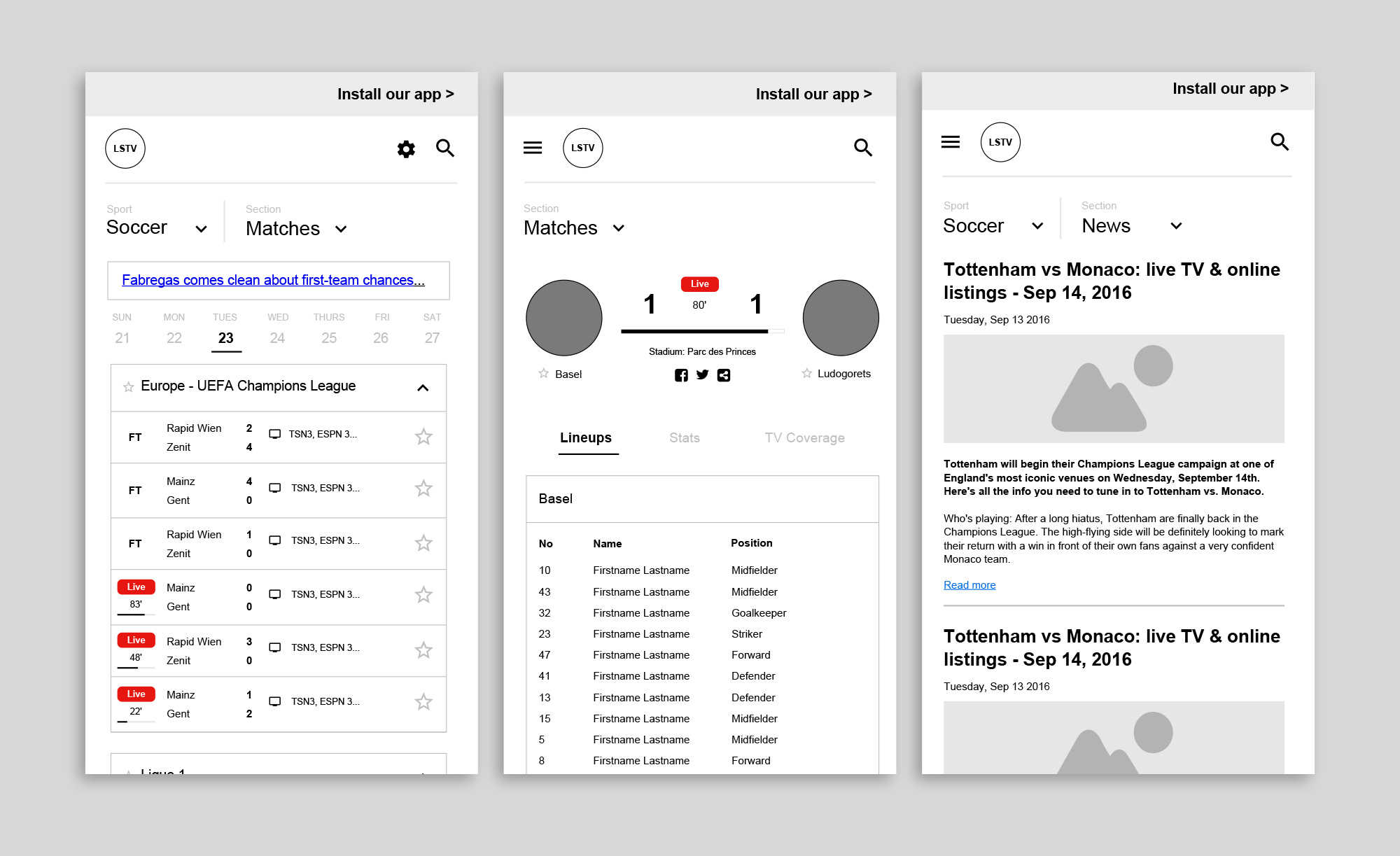 Have a branding, web, or design project you'd like to collaborate on?
Contact me and let's get started.